TaxFree4U

TaxFree4U is a VAT refund service for purchases made in 2 EU countries without completion of any declarations, waiting in queues, and with the amount of VAT refund that is up to 19%.

The tax refund tool is based on mobile applications, that is available on iOS and Android platforms.

Our mission is to make the VAT refund process completely online, and to make it enjoyable, easy and convenient for our clients.
The TaxFree4U service entered the VAT refund market on the 16th October 2015, and since that time we have opened offices in five countries of Europe. We also participated in 28 finance-tech summits in the UAE, Lebanon, Portugal, Russia, United Kingdom and other countries, and to win the innovation forum for financial sector Finnext 2016 in Russia.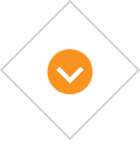 HISTORY OF THE COMPANY
Before the launch of TaxFree4U, we discovered gaps and weaknesses in the existing VAT refund process within the market. Based on the results of our research, the TaxFree4U team cooperated with the IT-developers from the United Kingdom, Italy and the USA to eliminate all difficulties and make the VAT refund process enjoyable and simple for our future clients, compared to other existing VAT refund processes.
As a result, TaxFree4U managed to exclude completion of VAT refund forms and possible mistakes on the client's side, lower the service charges and conversion compared to our competitors, and exclude waiting in queues at the Customs office at airports.
The objective of the TaxFree4U team was not only the optimization of our refund process, but also the implementation of innovations, one of which was a possibility to consolidate several receipts/invoices into a single declaration; it allows to overcome the minimum receipts/invoices amount, specified for each separate country.
The TaxFree4U mobile app for iOS and Android platforms is a tool that allows the client to get the VAT refund after completing only 4 steps: upload photos of receipts/invoices into the app, receive the completed VAT refund form, get a stamp from the Customs officer on the form, and send it together with the original receipts/invoices to the TaxFree4U office.
The TaxFree4U mission is to eliminate the difficulties, which the customers face during the traditional VAT refund procedure.
The major benefits of TaxFree4U are enrollment of funds on card, possibility to upload receipts/invoices into the app instead of time-consuming completion of VAT refund forms in each shop, faultless completion of VAT refund forms by experts of the company instead of the client, and consolidation of the amounts on receipts/invoices into a single VAT refund form.