TAXFREE4U CARD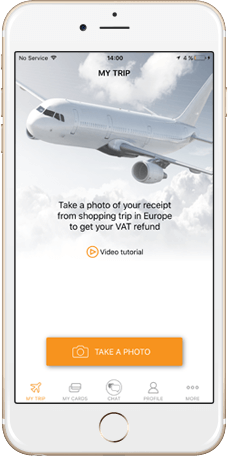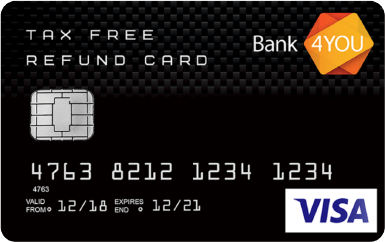 GET THE TAXFREE4U CARD TO RECEIVE YOUR REFUND WITHIN 48 HOURS

Cards conditions of use

Instruction for card activation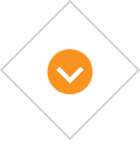 BENEFITS
VAT refund within 48 hours

Fast and easy way of the VAT refund within 48 hours

No need for a personal bank account

No need to open a separate bank account

International payments

Single card for payments using POS and ATM across the world

Top up

Top your card up anywhere

Low fees

Low fees compared to other prepaid cards

Safety

Our card has a modern anti-fraud protection. Transactions are monitored 24/7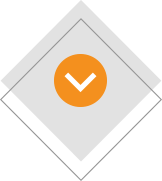 RATES
| Currency | EUR | GBP |
| --- | --- | --- |
| Card activation (amount, for primary/secondary card) | 0,00 | 0,00 |
| Change of card status (for prime/secondary card) | 0,00 | 0,00 |
| Balance Enquiry (amount, per enquiry) | 0,00 | 0,00 |
| ATM Cash Withdrawal (per transaction, worldwide) | 2,50 | 1,50 |
| POS terminal transactions (per transaction, worldwide) | 0,35 | 0,25 |
| FX fee (%, per transaction) | 1,99 | 1,99 |
| Reissuance of the damaged card (amount, for primary/secondary card) | 10,00 | 10,00 |
| Reissuance of the lost/stolen card (amount, for primary/secondary card) | 10,00 | 10,00 |
| "PIN reminder" service (amount, per inquiry) | 0,40 | 0,30 |
| Top up of the card via PayPoint (for UK only) | 3%, min 1,50 | 3%, min 0,99 |
| Top up of the card (other methods) | 3,00 | 3,00 |
| Card withdrawal (amount, for transaction of money transfer from a B4U card to other B4U card) | 1,50 | 1,50 |
| Chargeback (amount, per inquiry) | 20,00 | 20,00 |
| Inactivity fee (monthly fee that will apply after 3 months of card inactivity) | 1,00 | 1,00 |
| Card service fee (monthly fee that will apply after 1 month after activation) | 2,00 | 2,00 |
CARD LIMITS
Simplified card mode
| Transaction | GBP | EUR |
| --- | --- | --- |
| Maximum amount for a single transaction (cash) (amount) | 250 | 250 |
| Maximum daily number of cash operations (number) | 2 | 2 |
| Maximum amount for a single transaction (purchase) (amount) | 800 | 800 |
| Maximum card balance (amount) | 2000 | 2000 |
| Maximum daily number of loads (number) | 5 | 5 |
| Maximum daily amount of card loads (amount) | 2000 | 2000 |
| Maximum annual amount of transactions (cash) (amount) | 800 | 800 |
| Minimum amount of a single load (amount) | 10 | 10 |
Full card mode
| Transaction | GBP | EUR |
| --- | --- | --- |
| Maximum card balance (amount) | 10000 | 15000 |
| Maximum daily amount of ATV cash withdrawal (amount) | 1000 | 1500 |
| Maximum daily number of ATM cash withdrawals (number) | 7 | 7 |
| Maximum single amount per a single ATM cash withdrawal (amount) | 500 | 500 |
| Maximum amount for a single transaction (purchase) (amount) | n/a | n/a |
| Maximum daily number of loads (number) | n/a | n/a |
| Maximum daily amount of card loads (amount) | n/a | n/a |
| Maximum annual amount of transactions (cash) (amount) | n/a | n/a |
| Minimum amount of a single load (amount) | 10 | 10 |
VAT REFUND ON THE TAX FREE CARD
Tax Free Card is a unique and advantageous tool to get a VAT refund. To get your VAT Refund you need to:
Order and activate the Tax Free Card;
Make purchases;
Place an order for the VAT refund at the site and to agree to get the VAT refund on card;
Get the filled-in VAT Refund Form
Get the VAT Refund Form stamped at the Customs Office;
Send it to our Company. The VAT Reund will be credited on your card within 48 business hours since the receipt of your VAT refund form. Please, note, the card should be active to get your VAT refund.
ORDER TAXFREE4U CARD